January 17th, 2014 by Helen Shaw
Tweet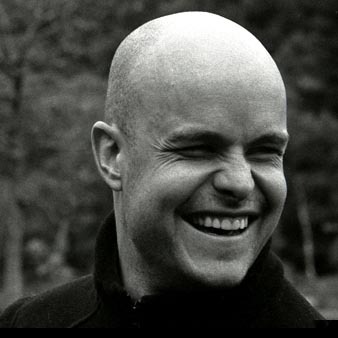 Our latest TV documentary Beyond Limits - the Next Generation is on screen from Jan 23rd, 10pm with Setanta Sports. Its a follow up to a one hour documentary we did in late August 2012 just before the start of the Paralympic Games in London. Then we got to meet a host of hopeful athletes Jason Smyth, Michael McKillop, Mark Rohan, Catherine Walsh, Darragh Mc Donald, Helen Kearney and Padraic Moran. In London Paralympics Ireland went beyond their own dreams and people like Michael, Jason and Mark came home with double gold and Darragh brought home a swimming gold medal. Both Catherine and Helen won medals too but more importantly those games were a watershed in disability sports in Ireland and brought everyone's attention to the startling achievements of our paralympians.
We loved making that documentary as these are truly extraordinary people who inspire us all to do more, dream bigger and never give up. But more importantly we got to work with one of our favourite people - blind and now paralysed athlete and explorer Mark Pollock. Mark has been a friend since 2008 when I got to meet him shortly after his race to the South Pole. We worked together on developing projects and we were just about to start making a new radio series when he had his tragic fall in 2010 which broke his back. Since then we've supported Mark in any way we can - even if its just running the Run in the Dark and raising funds every year (last November was year three!). But getting to work with him, as had been the original plan, was the endgame. The success of Beyond Limits and London 2012 made us want to stick with the stories of our outstanding athletes. I wanted to find out what happens next but also to see what impact such results had. Would it inspire someone watching it to take up sport and perhaps see themselves as a future medallist?
It was that thinking which led us to begin developing and pitching our second documentary Beyond Limits - the Next Generation. In it we follow the fortunes of many of those London 2012 winners, people like Jason, Michael, Darragh, Catherine and Helen but we also meet many of the new-comers coming up with an eye and ambition on Rio 2016. We meet a young woman who wasn't even watching the games but got spotted at a Paralympics Ireland talent day and is now being fast tracked for Rio. Find out more in the documentary and see a trailer here. But once again its been a delight to work with Mark and Mark's own story is transformational. He has gone from the horrors and darkness of the time post his accident to now walking daily in a robotic 'suit' and is spending some time now in the US at the cutting edge of technological and scientific research on spinal injuries. Mark has been clear from the beginning that he wants to walk again but his determination to walk again has been matching by endurance training, commitment and a positive belief in the power of never being defined by limitations. Always question those lines and limits. And in the end that's the message of Beyond Limits - the Next Generation. No one can limit you only yourself.
Athena Media's production Beyond Limits - The Next Generation will be free to air on Setanta Ireland on Thursday 23rd of January at 10 pm. There are two repeats scheduled for Sunday 26th at 10 pm and Wednesday 29th at 8 pm.